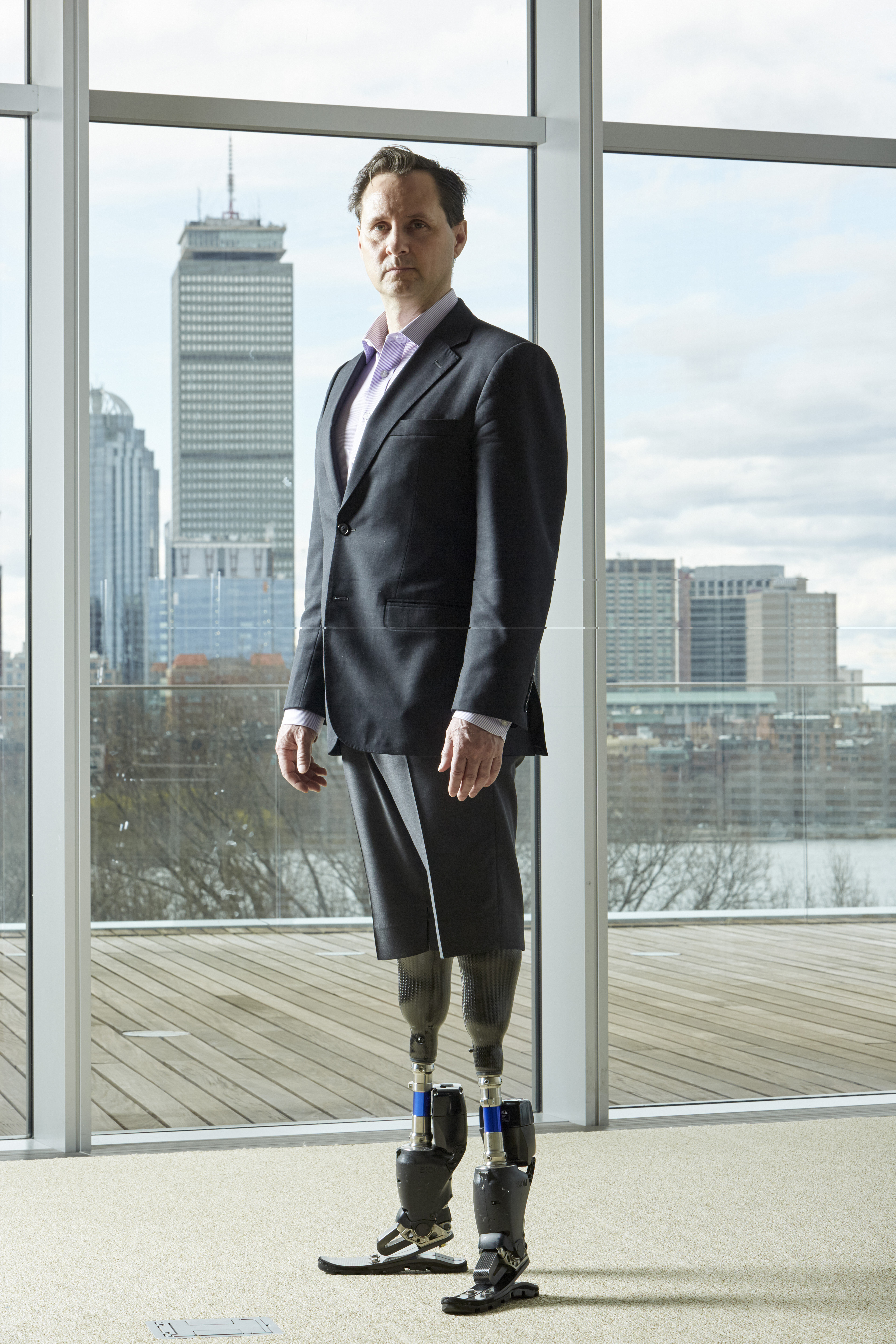 In classical Athens times, there was a gymnasium called the Lyceum dedicated to Apollo which is considered to be the location where Aristotle held his school of philosophy.  Today, a lyceum often refers to an association which provides public lectures, concerts or entertainment.  We are very fortunate to have the Bethseda Foundation hosting their 16th annual social and fundraising event featuring the well-known keynote speaker, Dr. Hugh Herr.
Dr. Herr is a biomechanics pioneer, author, extreme athlete, and founder and director of the Herr Institute for Human Rehabilitation in Cambridge, Massachusetts.   He directs the Biomechatronics group at The MIT Media Lab. His research program seeks to advance technologies that promise to accelerate the merging of body and machine. His research interests are in the areas of development of human assistive technologies, mammalian locomotory control, tissue engineering and robotics. His book, Second Ascent: The Story of Hugh Herr, an athlete's struggle to overcome a profound physical disability — the amputation of both lower legs after a tragic accident. The challenge of top-level rock climbing and the astounding courage of one young man.
The 16th Annual Bethesda LYCEUM will benefit the Robotics Center of Excellence at Bethesda North Hospital.  The proceeds from this year's LYCEUM will benefit the development of a Robotic Center of Excellence at Bethesda North Hospital. Robotic surgery is an innovative technology that allows surgeons to perform routine and complex surgeries through a few small openings, decreasing invasiveness and improving patient outcomes. Bethesda North Hospital is embracing this next frontier in minimally invasive surgery by adding the newest and most advanced robotic surgical system, the daVinci Xi.
To learn more about this event & to purchase tickets, visit: http://www.bethesdafoundation.com/events/bethesda-LYCEUM/
Reception begins promptly at 6:00 P.M. followed by dinner at 7:00 P.M., complimentary valet parking is included with your ticket. Event tickets will be mailed out 2-3 weeks prior to event.
For more information or questions please contact Tammy Rasey at 513-865-1621.
** Attendees under the age of 21 are welcome. Please contact Tammy Rasey for arrangements at 513.865.1621.
#RoboticSurgery #Lyceum #GrowthMindset #ZamaryLaw